Bus Village Photo Gallery 6
All Photos taken around the Dates of July 4,2004 in California , some were not at the Rainbow Gathering but taken while on my 10,000 mile Road Trip. Love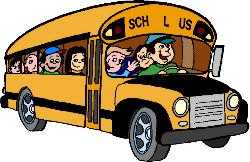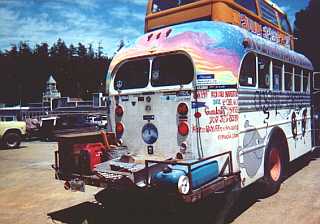 Hit the Blue Buton to hyperlink back to Bus Village Home page to vist rest of the photo Gallerys
Please Scrool to the bottom of the web-pages so you can see all the photos. there much more than what first posted on your screen you need scrool to see it all.
The person that owns this bus I meet in California after leaving the Annual Rainbow Gathering. We meet in small town in Southern California. He Serve Coffle and other drinks from the bus to support his life style in his homemade RV.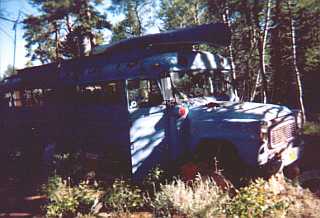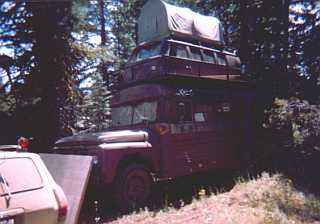 This Bus had Motorcycle which they park on back of the bus. They place a stump and ramp and park it on there home-made porch/tailgate at the back of the bus. I was impressed. did not get much more info other than that.
This Bus was for sale, the owner want $11,000 dollars for it., sorry I did not get a number from them so if you know who these folks are that own this bus please have them email
me, or call 813-831-7228 .
I think it worth it problem is that most folks that want to spend that much money don't want something homemade. like putting togethor a hot rod . Tough to find buys for these Homemade Rv's people want them cheap. When you invest in them you really got drive/ live the money out of them.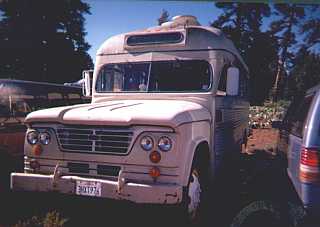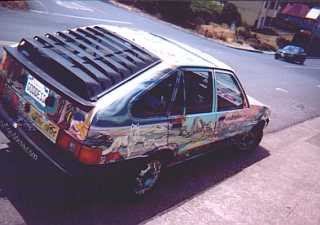 Not much of story here with this bus just that it's a cool old Dodge Bus. built in 1950's/early 1960's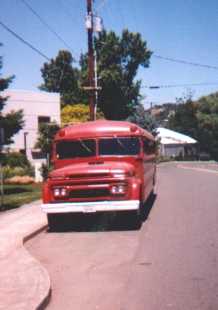 Ok so this is not a school bus converted to RV. I thought it was cool Art Car which is not our focus. This Art Car I saw when I taken a long California Road trip along the Coast line of California. It was park on roadside in small Cottage artlike Community in Califronia. I really love that small Beach Town. person that paited this car called herself the Art Goddess. Art Car's is not our focus but Art RV's is. some folks have want us to expand our website to contain All Art Auto's but we are limted on Web space. right now we pushing our maxium Webspace that is free. There many more photo's that have not been posted because of our limted webspace. I think we will be soon working on a book to offer more photos and info that we cannot put on webspace.
The Red Bus is our Nick name!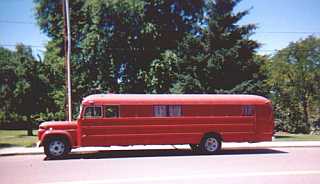 The Red Bus, As we nick name her to me is one of nices buses i saw on the road. I traved from the Annual Rainbow Gathering in Route to the Annual Oregon County Fair in the community of Eugene, Oregon. I had hope to see nice jam bands there and in route saw this cool bus. The Oregon County Fair is place that Jerry Garcia had perform for free rumored once and lot Rainbows/ Dead Heads leaving from this year Gathering had hope maybe the Dead Band whould play so we off Oregon to grasp sprite of Jerry.
The Merry Prankster's Hippy School Bus.
We got a strange phone call recently about maybe restoration of the classic Merry Prankster's bus is being Restored. A number of Goverment groups have tried to get it but have been turn down . To restore it will take lot of work and they shared on the phone that they pulling it out of trees with maybe Helicopter/ maybe Crane to start Restoration. I hope to have more info soon. We hope to be able to keep you posted. We not sure if this info is true or not we just got a phone call. If this info hurts the Restoration and in the interest of Merry Prankster Bus then we will be glad to remove it. The host of Bus Village is excited about it being Restored. love Flickerfeather